Virginia Film Festival 2018
---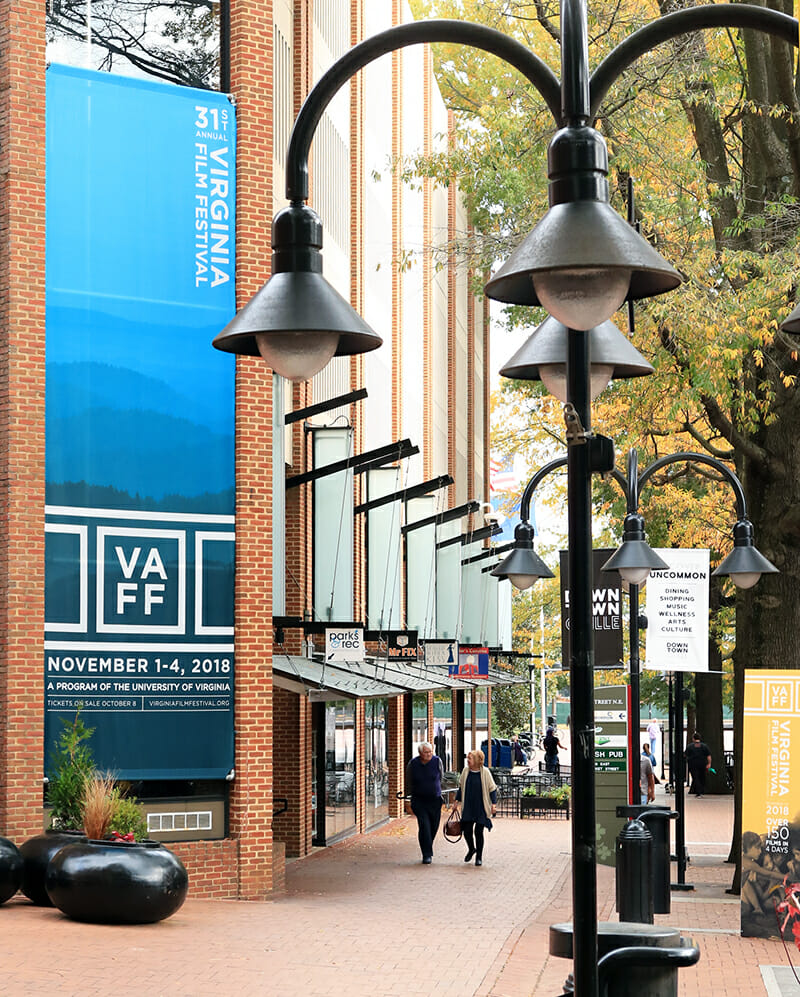 To mark our 8th consecutive year as design partner of the Virginia Film Festival, we were tasked with the exciting prospect of revamping their brand. Embarking on their 31st anniversary, the VAFF team wanted to give this festival, already expansive in it's regional draw & national guests, a fresh face to solidify their place in the national scene. The goal was to create a sustainable and forward-looking brand to reinvigorate, while maintaining familiarity for returning guests.
Keeping the wordmark the same as years past tied this new look into the Festival's history. Watermark created a simplified, modern take on a film strip shape as the primary brand element. The abbreviated image mark, VAFF within one of the film strip's square,  can be reversed out to create a simple square logo to fit within small or tight spaces.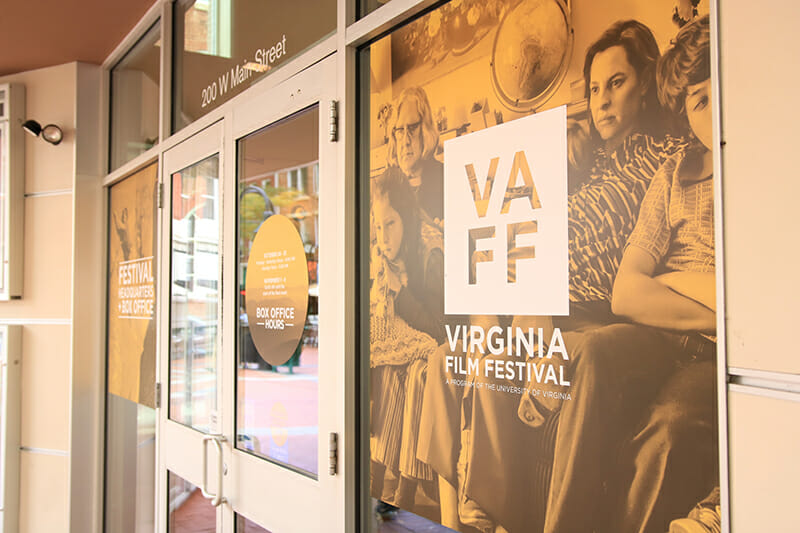 The main focus of this refreshed brand launch are the Virginia Film Festival's photographs past & present,  showcasing the incredible talent that this event draws. This allows for the flexibility to update the marketing year to year while maintaining brand consistency.
The bright washes of colors reflect The University of Virginia's brand palette, as the presenter of the Virginia Film Festival.
As with every year, we are always proud to be a partner of the Virginia Film Festival.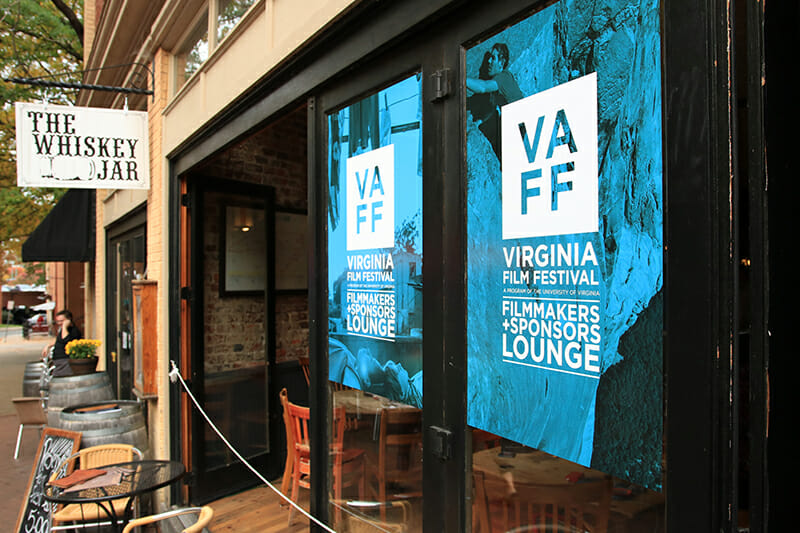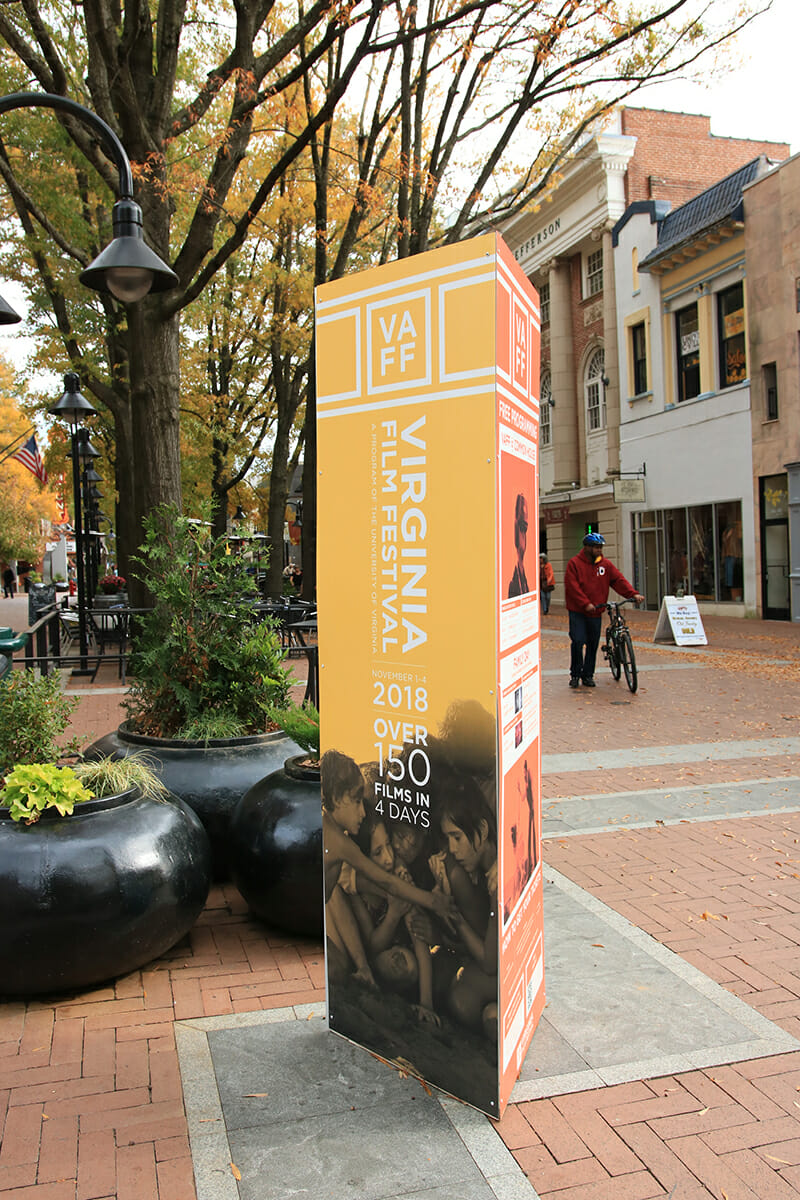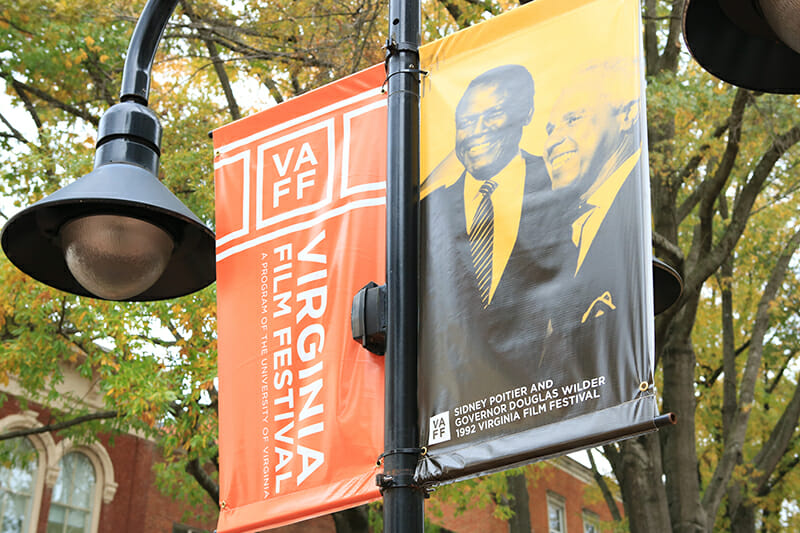 "Your work for us was simply extraordinary this year.  You encouraged us to take a chance on a new direction and in doing so you elevated and strengthened our brand well beyond our expectations. I can't thank you enough for your endless creativity, deep and thoughtful understanding of our needs, and generous support of what we do year after year.  And beyond this, it is such a pleasure to work with you!" ~Virginia Film Festival