It's in the details
---
Holiday Cards are a wonderful opportunity to cut loose, be playful, or in this case – be very detailed! This year our holiday card featured the Watermark Design logo surrounded by a winter wonderland. From a tiny doe to a barn swallow in flight, each detail was hand-illustrated meticulously, then scanned and laid out to create a classic holiday scene and mood.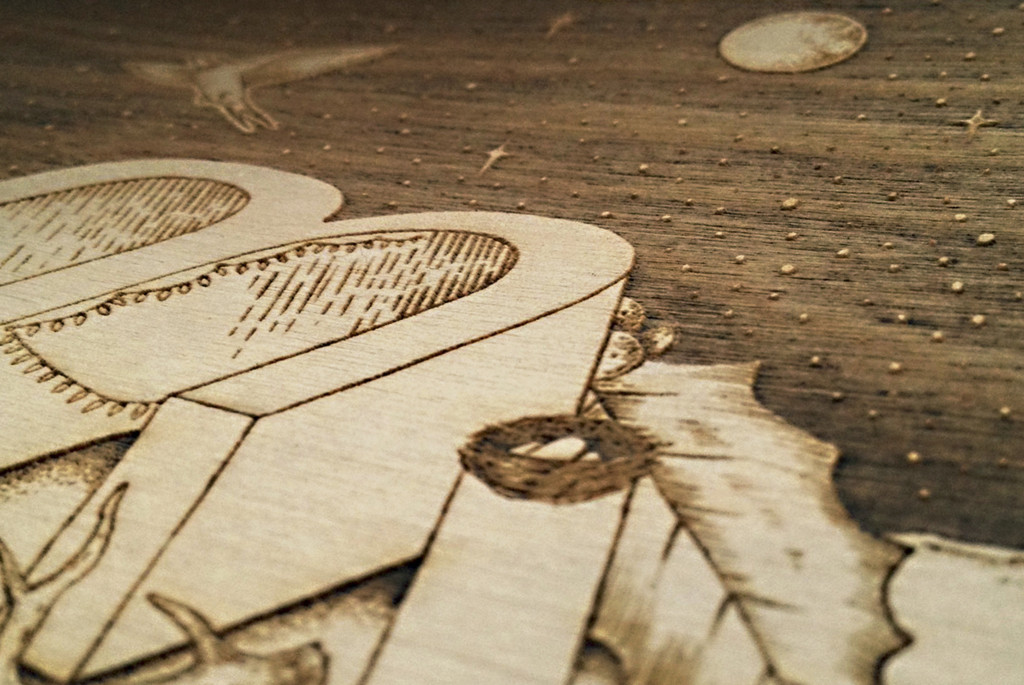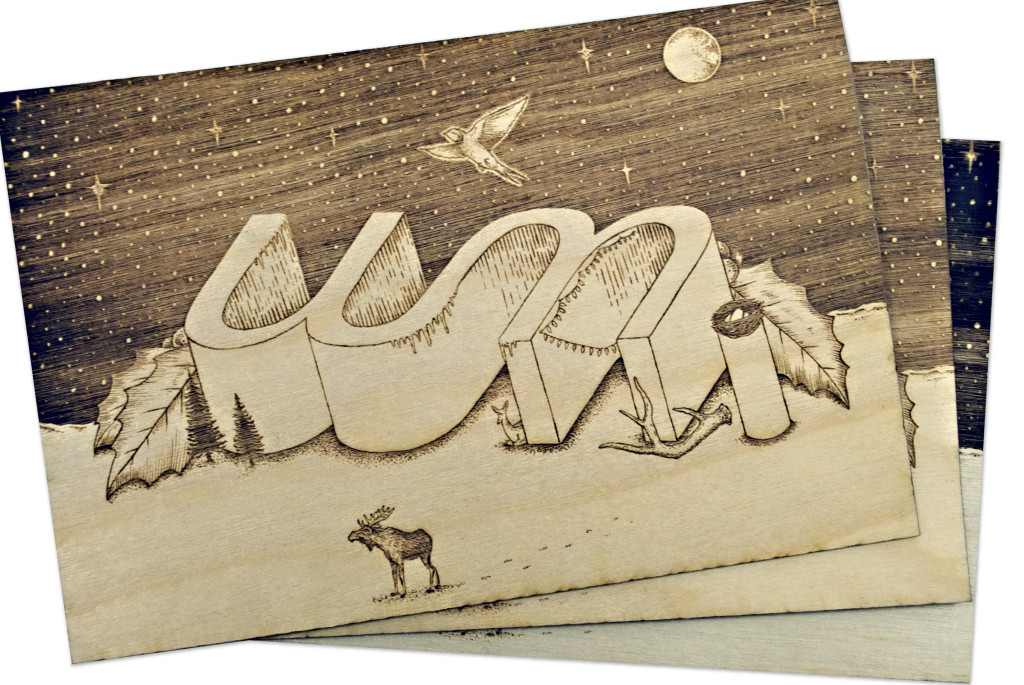 Picking the Printing Process
We knew that we needed to find a way to bring out the details in the card, and that choosing the right printing process was essential. After considering multiple options, we went bold and had them laser engraved! (The cards even smells like winter, a nice bonus.) This created depth and texture on the cards, highlighting every little detail. The cards vary in darkness and wood texture, giving each one a unique look. Another wonderful bonus from having them engraved is that the wood lines are visible through the night sky making them look like the aurora lights or a solar system!
Wishing you a wonderful 2015 from the Watermark team!