Wine Growler Release
---
We're excited to announce the 'label' design for the new wine growlers from Michael Shaps Wineworks! The 'Mon Bidon' growlers (french for "My Canteen") have been featured in the Daily Progress and are now available for purchase in the newly renovated tasting room at Michael Shaps/Wineworks.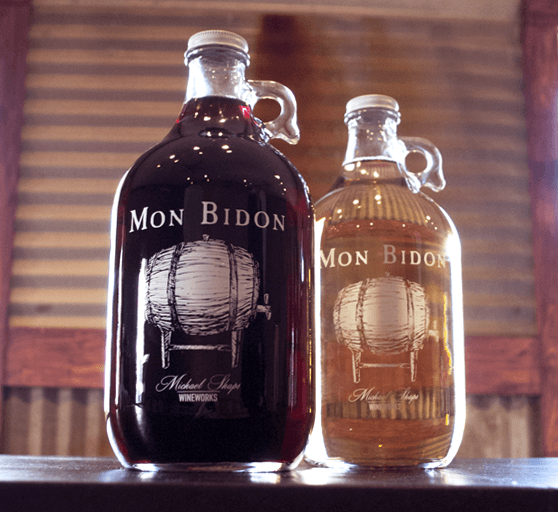 While the screen-printed growler design remains consistent with the minimal & elegant Michael Shaps brand (check it out here!); the custom illustration and typography add a rustic, artisanal flair specific to the old-world use for growlers and is also reflective of the new tasting room's interior
According to the Daily Progress, "Virginia wine officials say they can't confirm that Shaps is the only winemaker offering the jug, but they said they are unaware of any others in the state."
We can say that we're ALWAYS excited & grateful to design new Virginia wine packaging! Stay tuned!
Update : Check out the article on Package Design Magazine.com!