Virginia Film Festival 2017 Campaign artwork
---
For the seventh consecutive year, Watermark was asked to create the campaign artwork for the Virginia Film Festival. Each year, the film festival draws in an increasingly larger crowd with its thoughtful line-up, reflecting on the nation's current conversations. This year the festival shared over 150 films, with 44 sold out screenings with specials guests including Spike Lee, William H. Macy, Ezra Edelman, Trudie Styler, and Margot Lee Shetterly.
Inspired by this continuous growth, the 2017 campaign artwork centers around a Virginian native, the Polyphemus Moth, flocking toward the Virginia Film Festival logo. Visually emulating the expression, "like moths to a flame" this campaign reflects the cultural attraction that VFF has grown to be.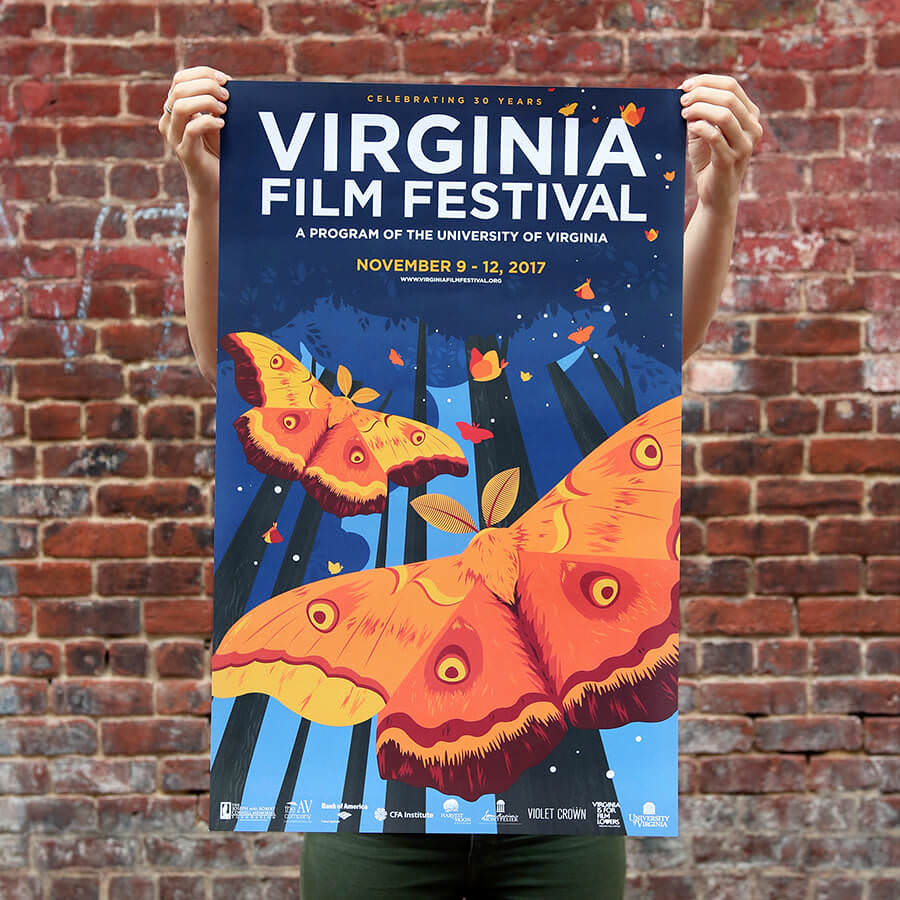 The colors are intentionally bright and eye-catching to increase visibility, from print and online ads to physical installations across Charlottesville, Virginia where the festival is hosted. The dark tree canopy toward the top of the artwork provides a highly contrasted background for the orange moths, who are reminiscent of fall leaves.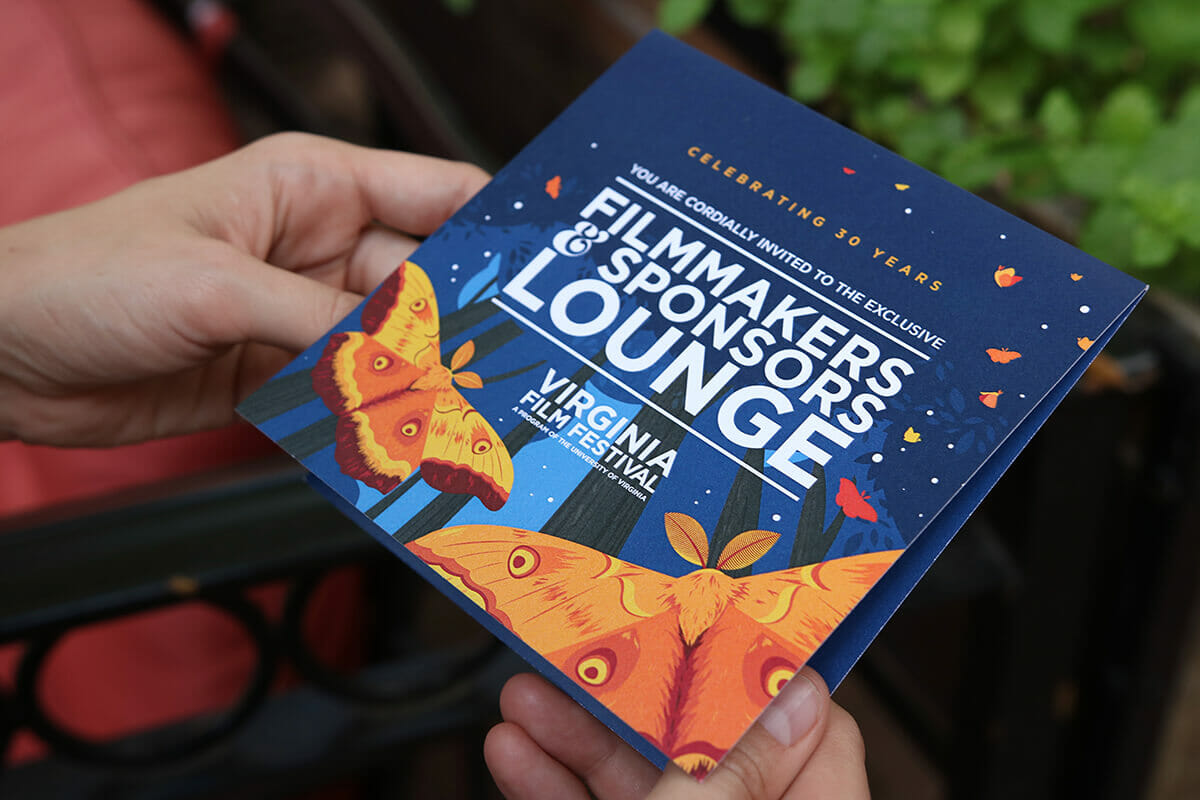 Variations on the campaign poster were added to create new experiences across the campaign collateral. In some pieces, the fireflies become stars in a night sky, while the lower and brighter canopy is exaggerated in some of the decal pieces.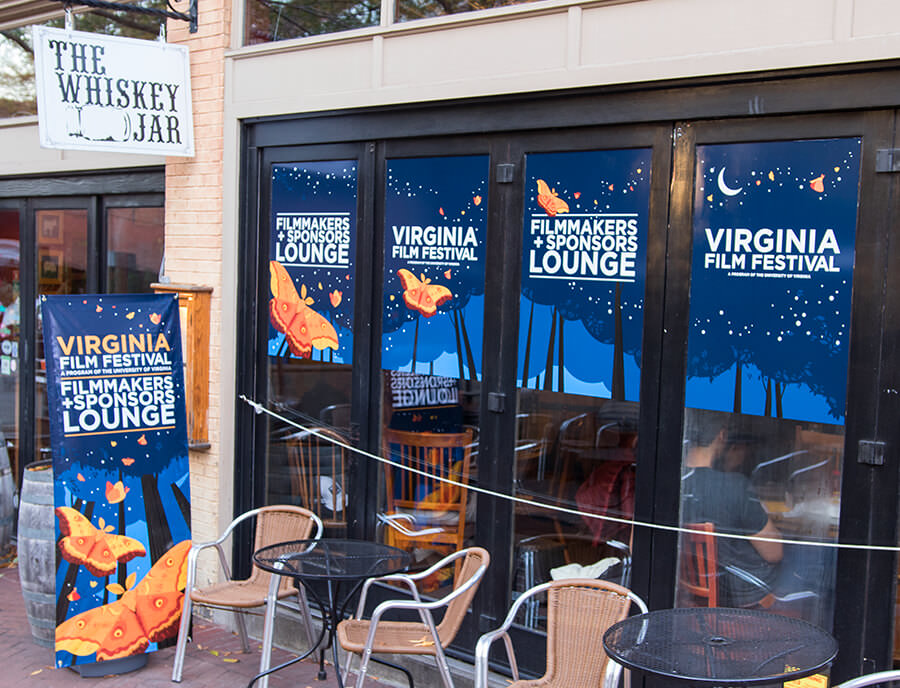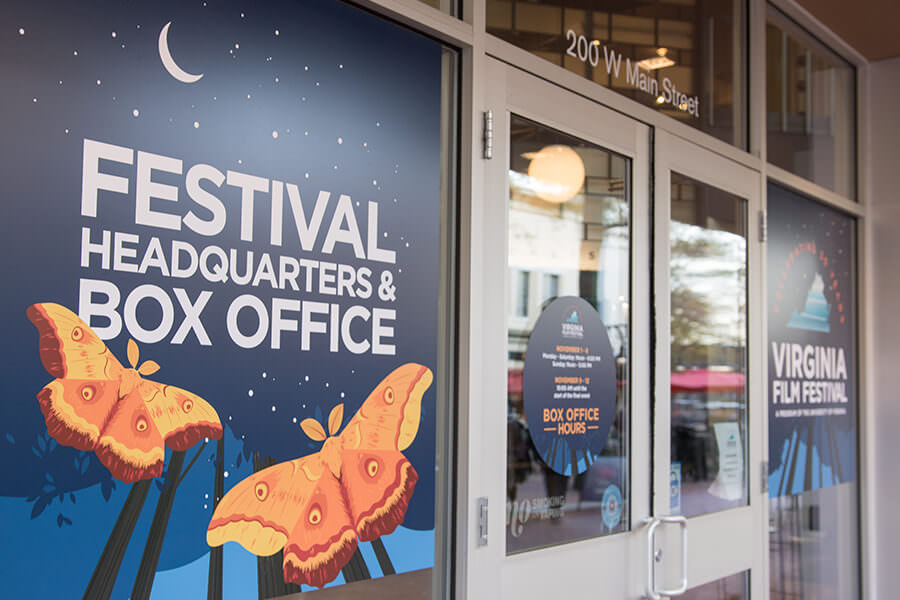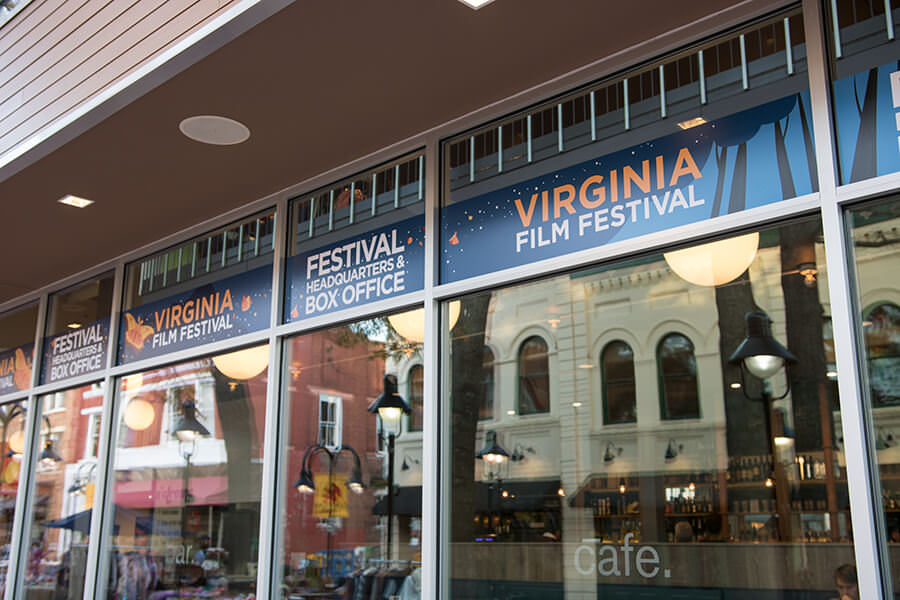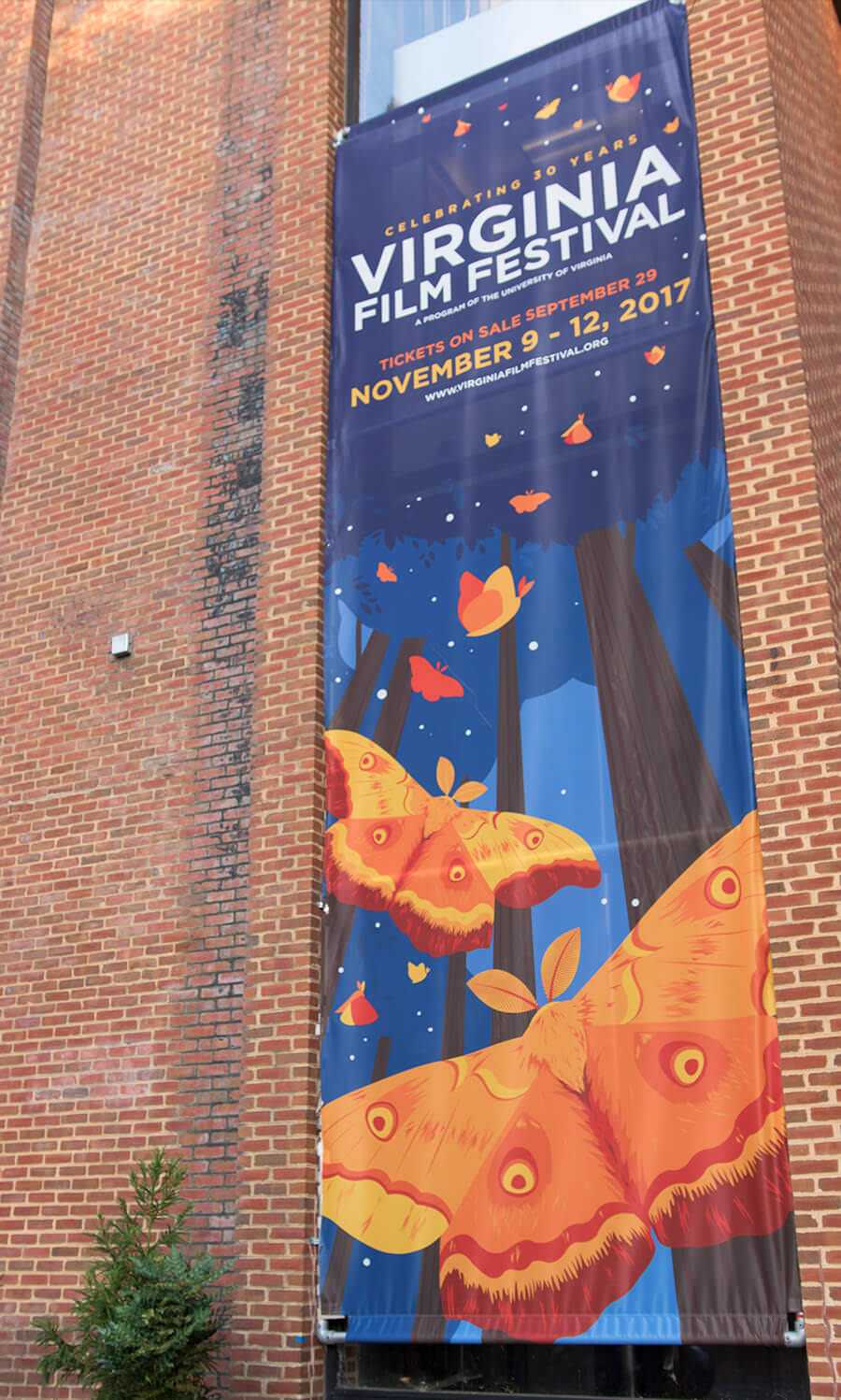 The banner that is raised on the parking garage on the Downtown Mall in Charlottesville anchors the primary location of the festival.
We were proud to once again be a partner in this ever-growing community and regional cultural event supporting the arts and film.