Code Red Project Campaign Design
---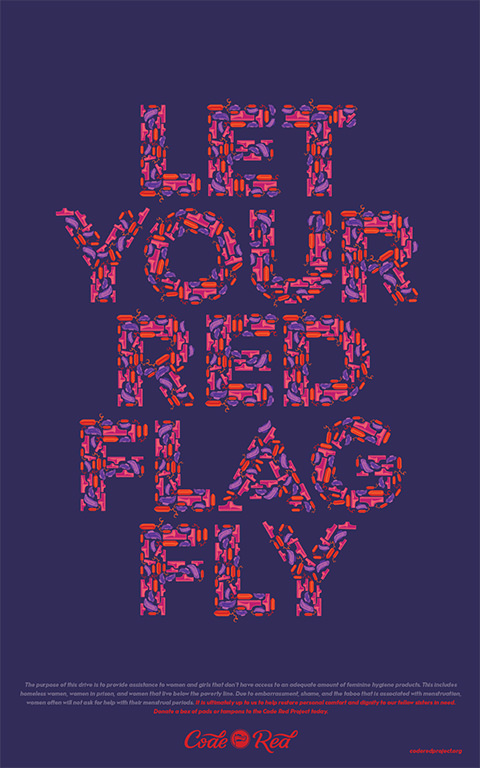 Each year, we look for a few pro-bono design projects that pay it forward and promote the greater good. Watermark was approached to design a campaign to raise awareness for The Code Red Project. Code Red brings to the light what we take for granted, but is greatly missed by those who can not afford pricey, but necessary products.
Their mission:
"Code Red is an organization that serves to provide personal care and menstrual products to homeless and refugee women and girls, while promoting awareness surrounding menstrual hygiene as well as global dangers that affect women at large. The menstrual products in the packages we distribute not only raise consciousness about homelessness, but also include information about human trafficking dangers and sexual transmitted diseases."
Starting from scratch, we developed a campaign which used humor and bold design to capture the attention needed to garner donations. Typography crafted from tiny feminine products was featured on the poster design. A logo design, tshirts, and online presence were also created. What began in Charlottesville, VA has grown into a national movement.
The design and campaign was acknowledged in the design community, garnering a HOW Design Pro Bono Promotion Campaign award. It was also a Regional Winner in the 2017 Print Regional Design Annual.