Champion Ice House
---
What is an Ice House?
Icehouses have long been known as a center of community, fun and relaxation – a gathering place for small towns. Early in the 1900's Ice Houses were true to their name – used by merchants to distribute large blocks of ice. As convenience stores grew more popular, the demand for the classic Ice House faded – but a new opportunity arose. Ice houses began to stock beer, set up outdoor tables, and quickly became hotspots for escaping the summer heat. Champion Ice House, opening this fall, will give locals and visitors alike a fun, casual, welcoming place for any and all to gather and enjoy good beer and local tradition, like fried chicken. Fried chicken has a long history in Gordonsville, VA, dating back to when railroads supported the local economy and continues today with a Fried Chicken Festival. A unique kitchen will feature these community staples and will explore new approaches to great bar food like outdoor, wood-smoked sausage. With beer brewed by the GABF award-winning and nationally distributed Champion Brewing Co., craft beer lovers will travel far and wide to try this new take on Champion goodness.
Developing the logo
In creating the logo for Champion Ice House, we were tasked with conveying the fun and relaxing environment and history that heavily influences the brand ethos. We explored a variety of directions, but the selected direction truly reflects vintage Ice House aesthetics, with an approachable and fun lockup.

Establishing a tone
Once the logo direction was selected, a clear vision for the brand was defined. As we delved into print pieces, the website, and other collateral we kept the following goals in mind:
• Evoke nostalgia and the history of Ice Houses, with a fun, friendly approach.
• Display the tone and environment of the Ice House through approachable typography, lockups, and raw/vintage textures and tones.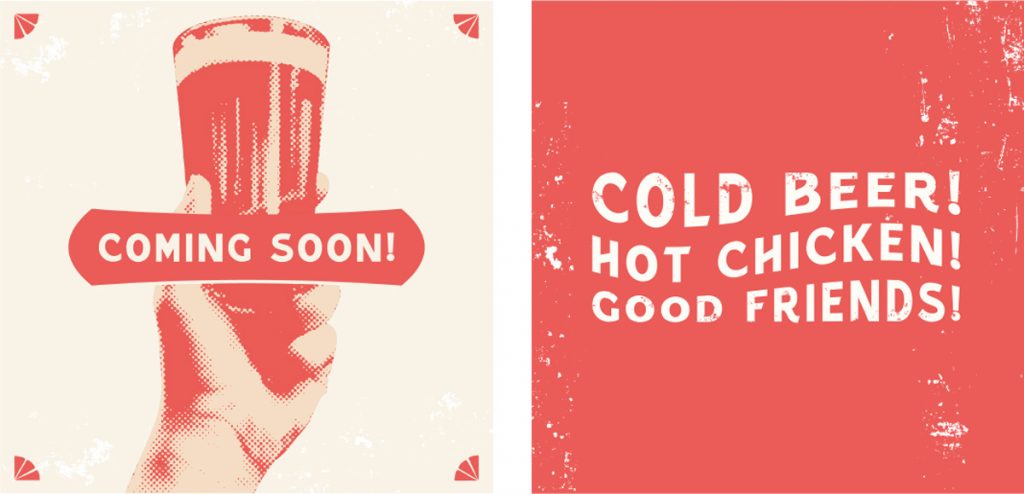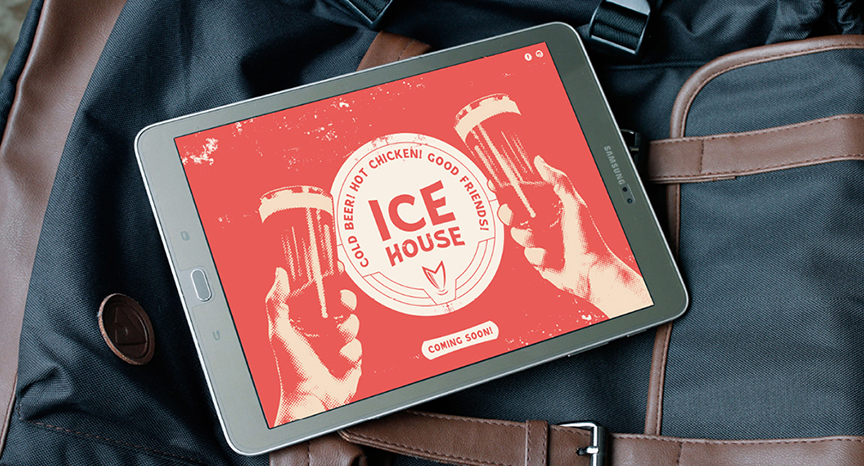 Stay Tuned! More to come!