Adambeor Found
---
Raised from near extinction, this rare German beer was brewed in honor of Blue Mountain Brewery's 10th anniversary (Using the Old English spelling). Custom illustrations and hand-lettering evoke Tolkien art and illuminated text with subtle highlights of foil throughout this beer label design.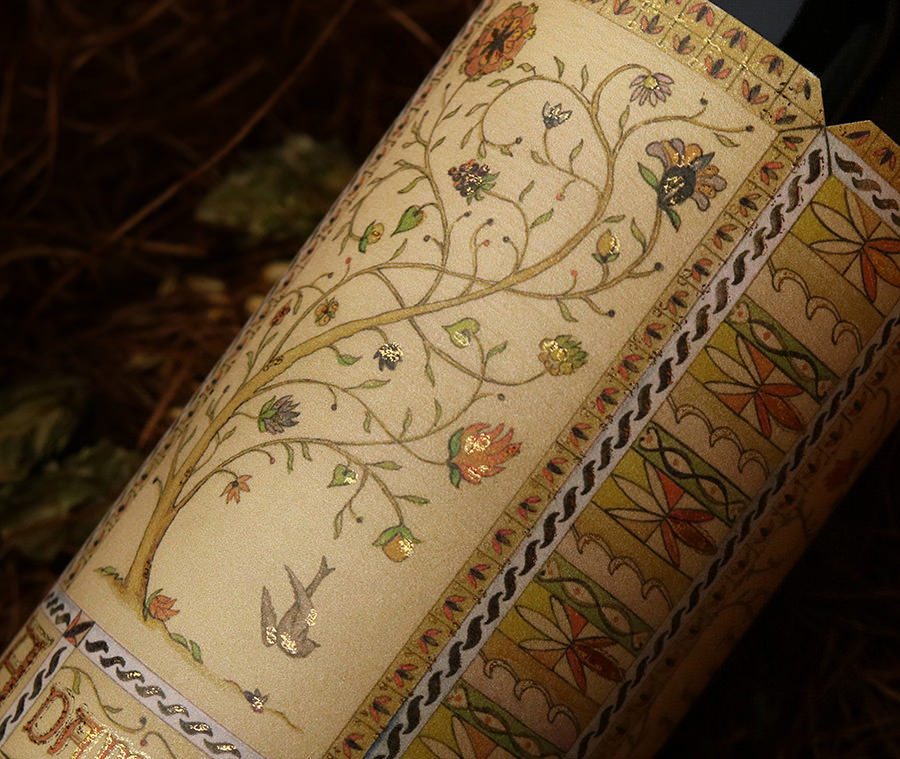 The illustration was drawn in pencil, and then hand-painted in watercolor.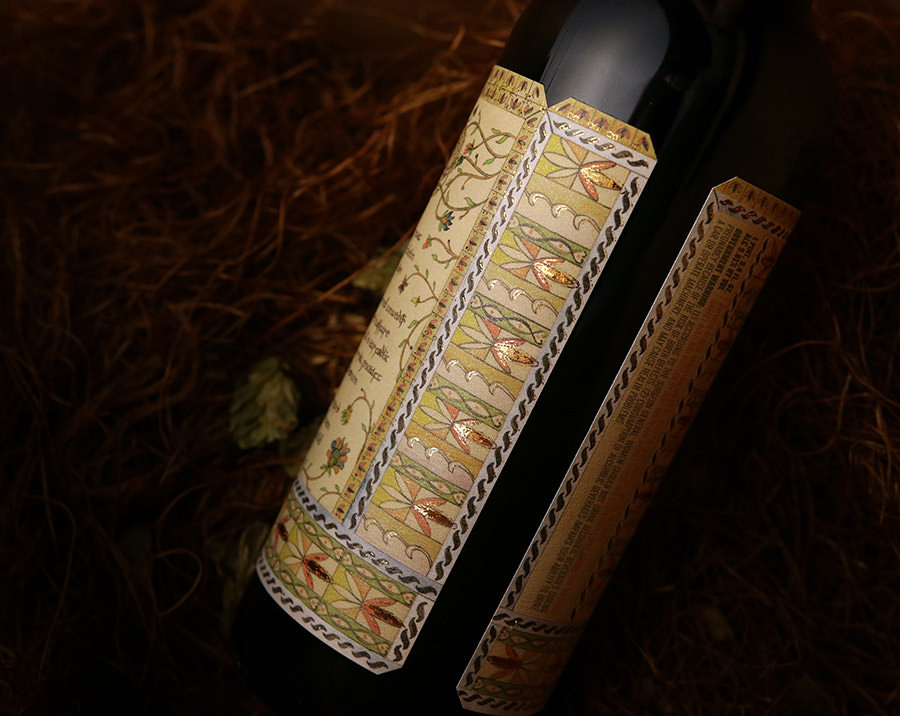 A cold foil process was used instead of hot foil to achieve an imperfect, 'brushed-on' look, more consistent with the aged look of this beer label.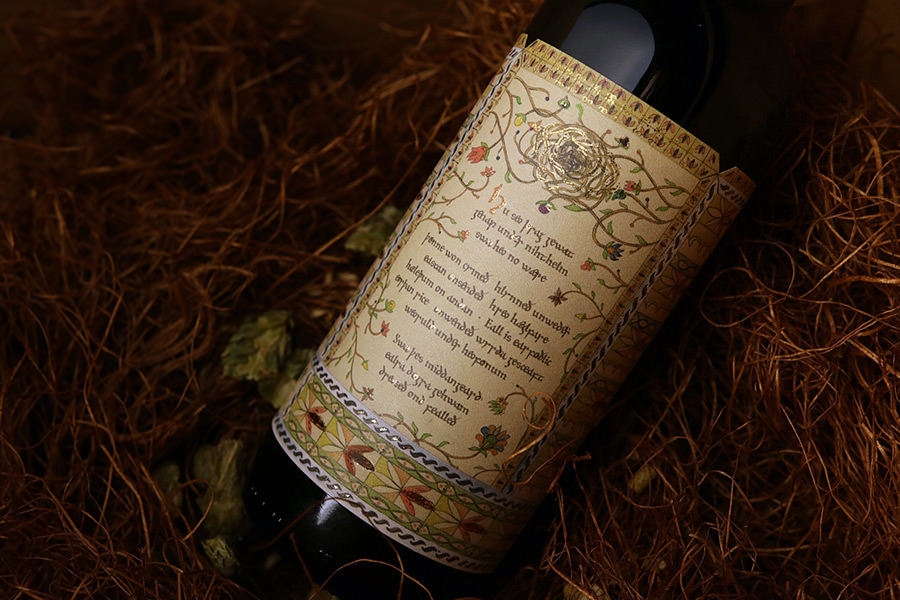 The text on the back text was developed with Professor Peter Barker, at the University of Virginia. The text emulates grammatical construction of Old English text.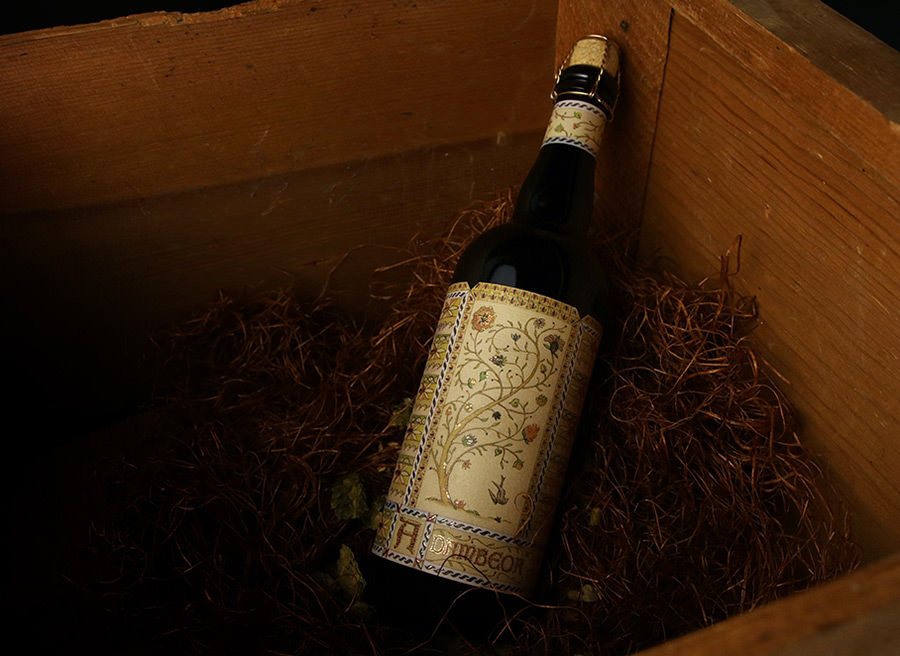 Attention to detail runs through the label and finishes with a neck label, continuing the floral illustration.